Hi and welcome to SUSTAIN.
We're going to keep it short and simple because as a global community, we are living through a historic health crisis that has had a devastating impact on our industry. We believe that if there is ever a time to bring a SUSTAINABLE resource to the Canadian foodservice industry on navigating crisis, saving costs, and rebuilding…it is now.
SUSTAIN is going to be brave. SUSTAIN is going to be enlightening. SUSTAIN is going to be fresh. You are part of our community, and together we have to rise up to make things better, to help one another, and to learn, grow and achieve success for one and for all.
SUSTAIN Magazine is an independent digital and print publication for a responsible Canadian foodservice industry and 'food people' in general. Published by our team of creative professionals and journalists with decades of experience in producing publications in and around Canadian food operations; we have been building SUSTAIN for close to two years. Why? Because we love this industry, we care about making the industry better, and we're really good at what we do.
Foodservice is one of Canada's largest and most important industries, and Sustainability is no longer an abstract concept—Sustainability is mainstream. Foodservice operators can't afford not to embrace the tenets of Sustainability, but we also understand that knowing how and where to start seems like an impossibility. Who has time for that? Especially when the majority of independent operators and managers are focused on the day-to-day of their operations.
SUSTAIN is here to provide curated news, content, expertise; checklists and how-to guides, and real-world examples of operations leading the way. If you have questions, ask us, and we'll find you the answers for you.
We understand how powerful content can be, and we understand that in order to effect positive change, we have to look at situations honestly and seek real solutions. We believe in Sustainability with a big 'S.' This means we care about helping industry members to think in terms of not only the environment, but also your human resources policies, and building longevity into your business models. When you do better the industry does better on the whole; when people do better, the planet does better.
Visit SUSTAIN regularly for good stories, inspiration, information and assistance in achieving Sustainability in your operations. Sustainability is good for business and you could be saving substantial costs…right now.
Sign up for our newsletter today and receive our inaugural—responsibly-printed and produced—free quarterly publication in the fall of this year.
Foodservice owners, operators, chefs, staff, supply chain members, equipment makers, processors and institutions; thank you for being here.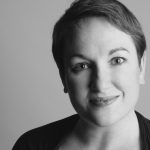 Stacey Newman
Executive Editor
Do you want to contribute to SUSTAIN? Please send us your ideas, pitches, questions and comments to editor@sustainmag.ca.