As the weeks of nationwide lockdown drag on, Canada's chefs are taking to the internet to share their knowledge, keep their skills sharp, bring in some extra income, and pass some of those long hours at home.
Aphrodite Cooks
This Toronto-area company was started 14 years ago and first offered cooking classes for singletons, later branching out to classes for couples, then for anyone with an interest in cooking. They also catered private events. Aphrodite Cooks moved from their old location and opened their new kitchen in Etobicoke, Ontario, just before the pandemic broke out.
"Yes, the pandemic kind of put a damper on our momentum," says founder Vanessa Yeung. "But it's a way for us to pivot."
With their usual avenues temporarily unavailable, moving online was a natural way forward.
"Our emphasis online is families," says Yeung. "I created something called 'Friday Night Family Cook-Alongs'. At the beginning of the lockdown, I had my kids at home, and I was trying to emphasize cooking with them, and it made sense to merge my love of cooking and keeping the kids occupied."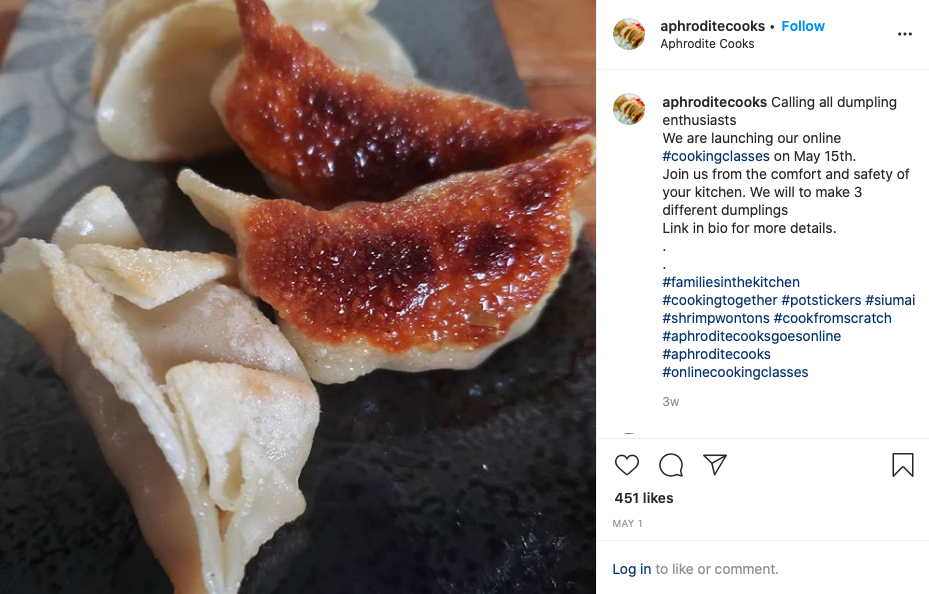 Yeung knew that other families were in a similar boat with schooling happening at home. Friday Night Family Cook-Alongs launched in early May with its first dinner: Chinese dumplings. Families can sign up for the roughly two-hour-long online course (which is taught over Zoom) and even buy an ingredient kit from the company if they want to save time grocery shopping.
Yeung is optimistic about the initial response, and hopes to incorporate other cooking skills classes to the online offerings.
The Zesty Chefs
Vanessa D'Souza is an executive chef at a large hotel in Brampton, Ontario. Her husband Robin is the sous chef at another hotel in the same area. They were both temporarily laid off this spring as the coronavirus devastated the tourism industry and hotels found their rooms empty. The D'Souzas started talking about launching a YouTube channel as a way to pass the time and keep cooking, and after some initial planning, they launched the Zesty Chefs.
"We have a lot of years of experience cooking different things, so we aren't focusing on just one food," says Vanessa D'Souza.
So far, their videos have included mouth-watering recipes for sweet and sour eggplant, jambalaya, Goan curry, and tres leches cake.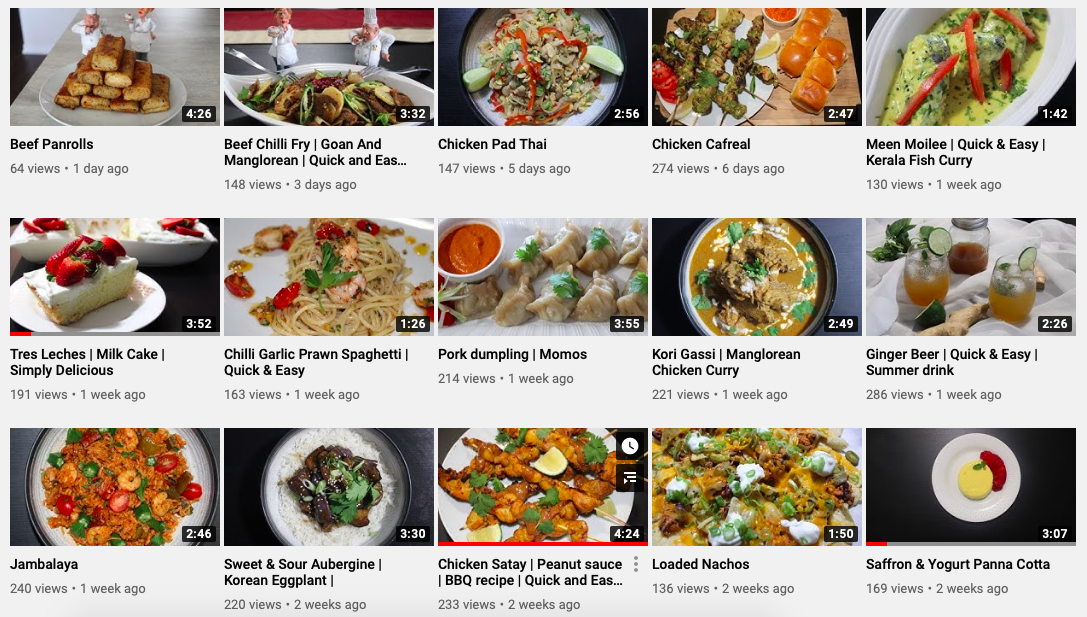 "It's been a good learning experience," says D'Souza. "We've never done anything like this."
Their goal is to release one video every day, and there's been a learning curve when it comes to filming and production, but the D'Souzas are having fun and learning as they go.
Chef Luciano Schipano
Personal chef Luciano Schipano found his business derailed by the pandemic as much as anyone else. With demand for his services — including curated culinary tours through Italy — dried up, Schipano turned to online platforms to continue working.
He's a natural orator, and it shows as he discusses his excitement for the possibilities that online cooking classes provide, like feeling small and personal while as many as 50 students may be logged in for a class (he now keeps most of his classes capped at eight participants).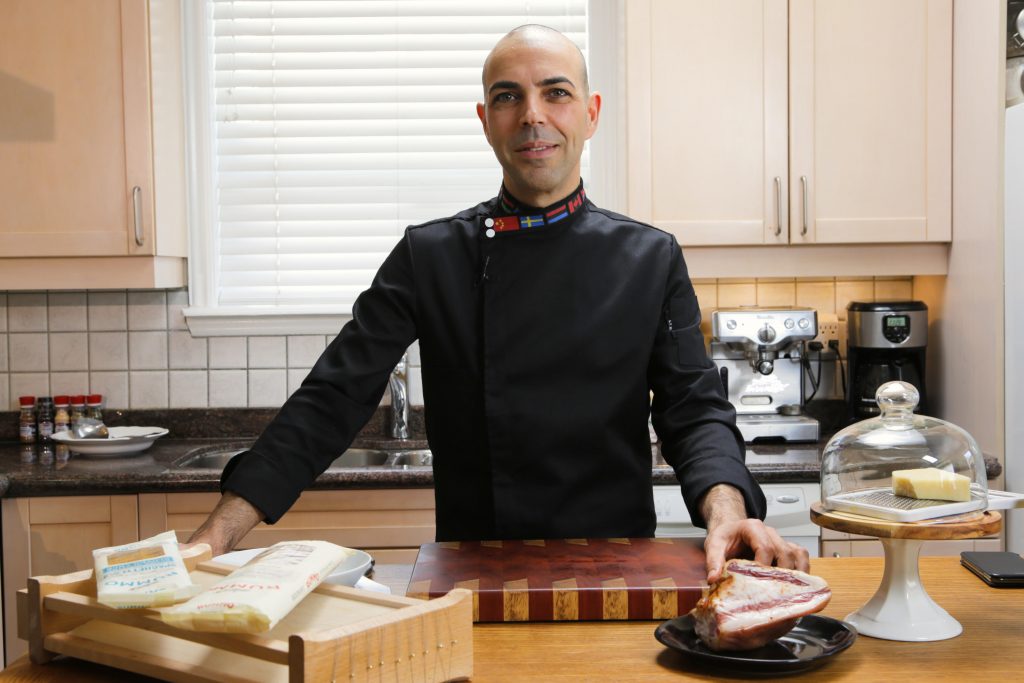 He drew up a schedule of classes offering a wide array of skills and recipes (gnocchi from scratch, charcuterie, pastry). Some of his classes are already sold out into late June.
"I think this is the future," he says. "This is how the world will change, probably in a good way — reinventing and recreating jobs."