#TakeoutDay is a grassroots movement that debuted on April 15, 2020, in response to the impact of the coronavirus pandemic. #TakeoutDay doesn't have to be just Wednesday, takeout can be any day. 
The mission was simple: for Canadians to order takeout; the building of Canada Takeout—the program—was anything but. After a year of fighting for restaurants in the trenches, the numbers speak for themselves. No middle people, no donations, but hard-earned money from Canadians directly patronizing our local restaurants through takeout and delivery at a time when independent restaurants have been facing the threat of extinction.
For restaurants, Canada Takeout changed everything. And gave them as much hope as they could muster. It has kept many of their businesses alive.
The people behind Canada Takeout have remained out of the spotlight. Frankly, they've been too busy, too worried, and working too hard on the movement to worry about generating publicity for themselves. But their story is important. It's an example of how a Canadian food marketing and relations agency pivoted to save its clients. It's the story of professionals so dedicated to their food and hospitality clients—their friends—that even though much of their own income has been impacted by the pandemic, they've remained on the bleeding edge of the industry.
And it's working.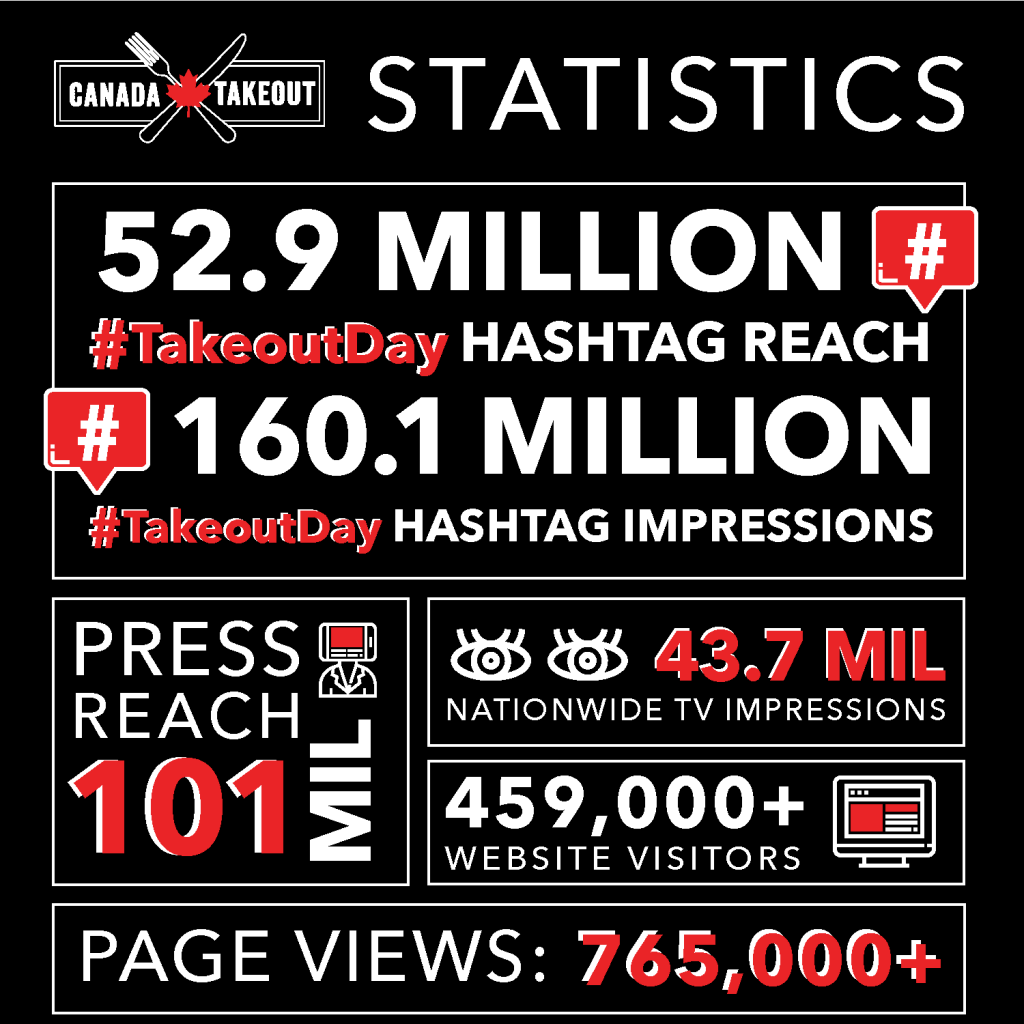 Marian Staresinic and Sean Beckingham are the founders of Branding & Buzzing. They refer to themselves as "food people with a passion for marketing." The duo and their team have been telling stories about food since 2011. Operating from the core belief that social media "would change eating, cooking and dining out": they called it from the start. It is the out-of-the-box thinking they bring to the industry—working with the top names in food and hospitality—and their adherence to their belief in the power of social media that inspired Canada Takeout. Staresinic and Beckingham have spent the last decade building relationships they value deeply. Their peers are now Canada's top chefs, mixologists and restaurateurs. It is these relationships that form the foundation of Canada Takeout.
On the backend, the program has involved outreach to tens of thousands of independent restaurants across the country, building a website that serves as a directory where consumers connect directly with local restaurants offering takeout and delivery. Maintaining these connections and the integrity of the information has been key as things changed rapidly from month to month.
On the frontend, Branding & Buzzing has worked its magic through a social media campaign that has reached into the homes and hearts of just about every Canadian who has ever visited a restaurant—virtual concerts, weekly marketing sub-campaigns across platforms, memorable and recognizable branding using proprietary artwork, and the dissemination of Canada Takeout media materials across the industry every week—the work that has gone into Canada Takeout can't be overstated.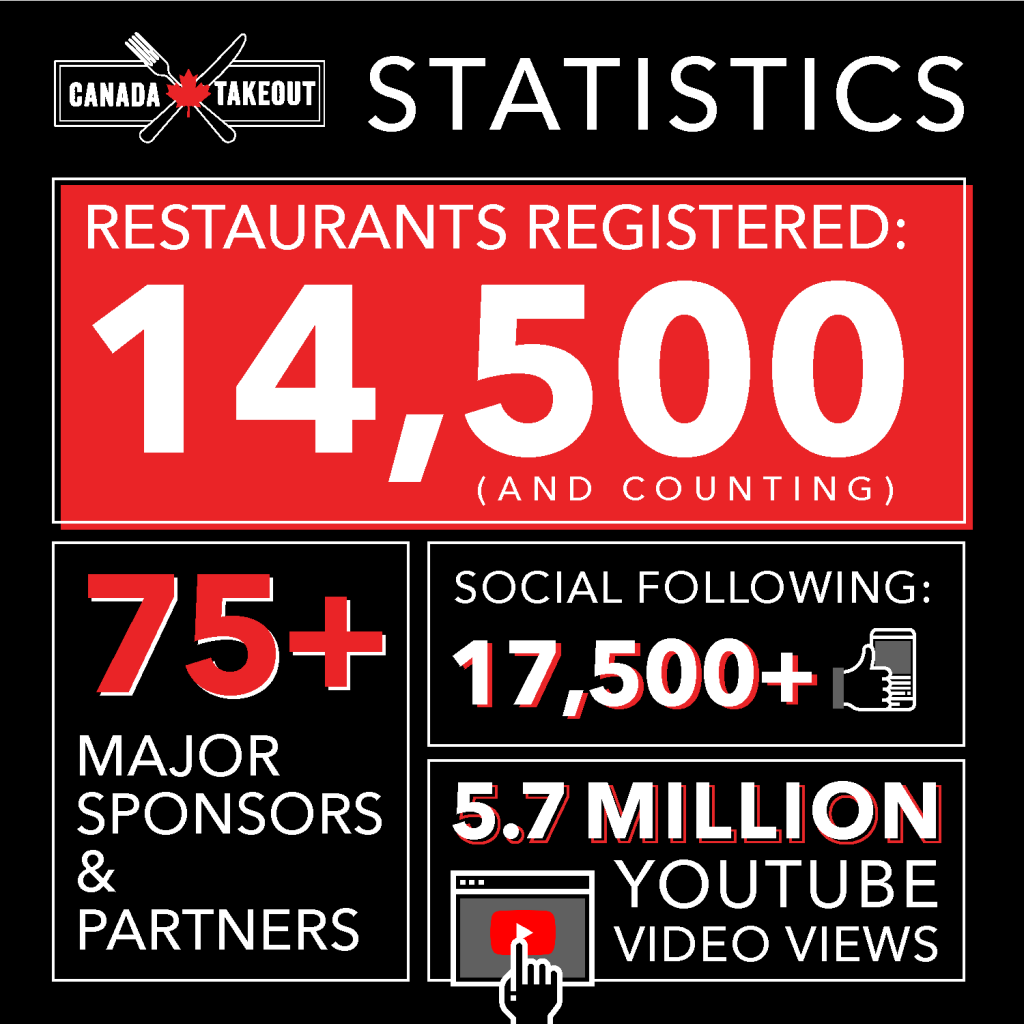 In 2020, Branding & Buzzing was listed in the top B2B Agencies in Advertising & Marketing by CLUTCH, and we were designated as HOSPITALITY HEROES by Kostuch Media for their efforts with Canada Takeout.
In 2021, the work continues…
It's a new year in which we're facing the same pressures as last year, with a glimmer of hope that life will slowly return to normal later this year. Until that time, Staresinic and Beckingham are here to remind Canadians to make takeout a regular part of their meal planning, to support local restaurants, and to celebrate delicious food.
Helping restaurants isn't just the right thing to do, it is also good economic sense: restaurants and hospitality businesses are a key component of our economy and some of our largest employers. Staresinic and Beckingham believe that supporting them by ordering takeout demonstrates a commitment to the diversity and culture that makes Canada what it is—all while helping our restaurateurs to stay afloat.
What's not to love?