Tourism HR Canada today announced the launch of a federally funded Student Work Placement Program offering paid work-integrated learning opportunities in the tourism and hospitality sector.
Called Propel, the new program benefits the full spectrum of the tourism and hospitality industry as it emerges from the crushing impact of the pandemic. Students gain paid hands-on learning and mentoring in their fields of study. Employers acquire much-needed talent to help with the recovery of the industry, as well as assistance with wages after an 18-month stretch of little or no revenue. Post-secondary institutions complement their programming by connecting students and the workplace.
"Propel is integral to the recovery and resiliency of Canada's tourism sector," stated Philip Mondor, president and CEO of Tourism HR Canada. "Our industry has been left reeling from the measures needed to ensure the health and safety of Canadians. Despite their best efforts, many employers were not able to retain their staff and are facing difficulty rebuilding as restrictions lift. Students have missed out on opportunities to get a foothold in the labour market, build essential social and employability skills, and make meaningful industry connections. Propel creates a direct link between students looking to enhance their workplace skills and employers who can provide that valuable experience while also showcasing the depth and breadth of career pathways in the industry."
Funded by Employment and Social Development Canada through the Student Work Placement Program, Propel offers employers a wage subsidy of up to 75 per cent of a qualifying student's wages, to a maximum of $7,500. Students enrolled at a recognized post-secondary institution can apply for a paid position to fulfil the work-integrated learning component of their program.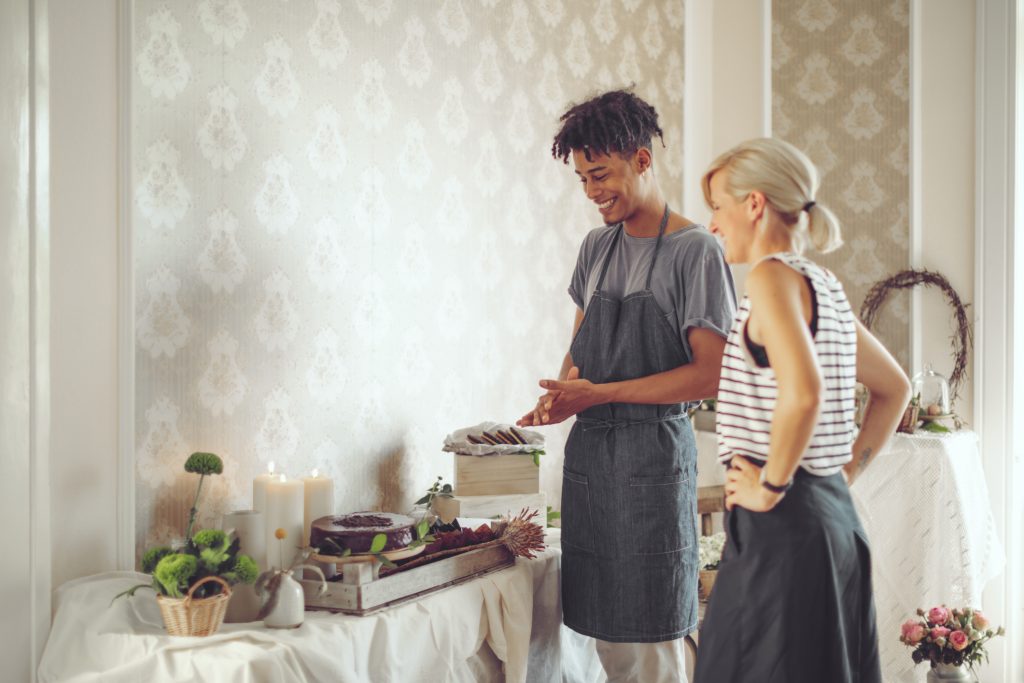 What is Work-Integrated Learning?
Co-operative Education and Work-Integrated Learning Canada (CEWIL Canada) explains that work-integrated learning (WIL) is a model and process of curricular experiential education which formally and intentionally integrates a student's academic studies within a workplace or practice setting. WIL experiences include an engaged partnership of at least: an academic institution, a host organization and a student.
Examples of Work-Integrated Learning
Applied Research
Apprenticeship
Co-op Education
Entrepreneurship
Field Placement
Internships
Professional Practicum
Service Learning
Work Experience
Restaurant and foodservice businesses and organizations can post paid WIL opportunities and apply for wage subsidies through Tourism HR Canada's Propel site.
R&B Ale & Pizza House is one of Vancouver's original microbreweries. They have been brewing high-quality, hand-crafted ales and lagers in the heart of East Vancouver's historic Brewery Creek district since 1997 and are a LEAF-certified sustainable restaurant.
Kieran Hale, general manager shared his perspective: "Before the pandemic, we had a good variety of students on our staff teams but didn't specifically think about hiring work placement students but this is a great idea. When I studied in the UK, internship was so ingrained in our learning that we would spend an entire year dedicated to industry. I learned a lot more on the job and it complemented what we learned in the classroom. The value I put on that was massive." Reflecting on R&B's willingness to post WIL opportunities and access these subsides, he added "It is something we definitely believe in—upskilling students. We will need some time to plan but we will definitely take advantage of it. Even without the funding aspect, this program is still useful. This is just another avenue to find good candidates from local schools."
Early academic adopters of this program include Vancouver Community College, George Brown College and Ryerson University, although any student enrolled in a hospitality and tourism program in a Canadian post-secondary institution can apply for posted opportunities.
"Our students and community partners in hospitality have been deeply impacted by the pandemic, and we know there is uncertainty across the industry as Canada begins its recovery process," stated Dennis Innes, dean of Vancouver Community College's School of Hospitality, Food Studies & Business. "The funding from Employment and Social Development Canada for the Propel program creates opportunities that support students and employers, while also highlighting the importance of paid internships and the value of skilled labour. We are excited to be a part of the launch of this program."
"Our postsecondary partners value a blended approach to learning that provides students with a head start on their career goals," said Mondor. "We are actively making arrangements with additional institutions and employers across Canada, and we invite all qualifying parties—from small, independent operations to large, multi-property companies—to apply for this timely support for our sector at PropelCareers.ca."
Canada's tourism sector has lost over 500,000 jobs from its workforce since the pandemic began. Propel will play a key role in attracting and retaining students to the varied opportunities becoming rapidly available as the economy reopens, supporting a sustainable future for one of Canada's key economic engines.